Placing Your Reservation
All reservations must be made a minimum of 1 day and maximum of 2 weeks in advance.  This is a "shared-ride" system & reservations are grouped for maximum efficiency so schedule early to make sure you get the time you want.  When scheduling your trips, plan all your stops for the day; including your return trip and allow 30-minutes travel time. Call-ins for the return ride are only allowed for health appointments.  These patrons are allowed to call-in for the next available bus to be dispatched, with the understanding that a bus may be available immediately or wait time may be 30-45 minutes.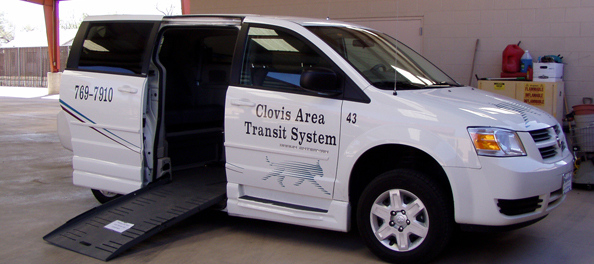 To enable drivers to get passengers to their destinations in a timely manner, their waiting period is only 3 minutes. Drivers cannot leave their vehicle to look for you, so please watch and listen for your bus. Please be ready to board by 10 minutes prior to your pick up time.
Remember to call in your reservation no later than 4:00 pm for next day service.  The later you call, the less likely you will be able to get the time you need.  If your schedule is flexible you will be offered alternate times.
After-School Transport: We begin taking reservations for after-school transport July 1 and are normally booked up by the time school starts. Reservations are made for the entire school year and we do not transport children to school.  These reservations can only be taken from those ineligible to utilize the public school bus system.
CLICK HERE TO MAKE A RESERVATION
Changes/Cancellations
If you schedule a ride and later find you no longer need our service, please call the office and cancel at least 15 minutes prior to your scheduled pick-up time.
If you need to change your reservation please do so as early as possible to ensure that your driver will get the changes you want and prevent any confusion. When scheduling a change, please inform the reservation clerk; otherwise your previously scheduled ride may not be canceled. Remember, we do have a no-show policy.
No Show Policy
* First time offender: 3 consecutive no-shows will result in 7-day suspension.*
* 2nd Offense: 14-day suspension*
* 3rd Offense: Customer will be restricted to scheduling only next day service*
*To appeal a suspension, contact the CATS office to speak to a supervisor.*
If CATS is forced to cancel trips due to inclement weather, all radio stations will be notified.